Our goal is to strengthen the gun culture by providing unique, high-quality, American-made compliance gear.

So you can get back to enjoying your rifle.


A fresh, innovative design engages the thumb for unparalleled comfort and control.

Click below to be the first to know.


Born and raised in California, we're gun hobbyists first and foremost. We produce the gear we would want on our guns.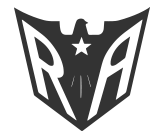 HELP REVIVE CALIFORNIA GUN CULTURE
Don't miss out on promotions and new products.